Things To Do in Fairborn Ohio
TOP 5 PLACES TO GO IN FAIRBORN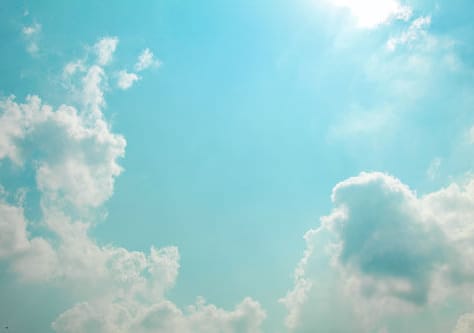 Carillon Historical Park is a 64-acre park and museum inviting historical enthusiasts and all others to learn about the history of Dayton and neighboring cities from 1796 to the present. Only a short drive from Arlington Village Apartments, the exhibits include, The Kettering Family Education Center, Wright brothers Aviation Center, and Newcom Tavern. Newcom Tavern is the 1796 home of Col. George Newcom and is the oldest building in Dayton, Oh. The Wright Brothers Aviation Center is home to the 1905 Wright Flyer III, the world's first practical airplane! If you are a history enthusiast or want to start your journey exploring aviation history, Carillon Historical Park is the place to be.
1000 Carillon Blvd, Dayton, OH 45409

Visit this world-class facility to enjoy any of the three theatres at Benjamin & Marian Schuster Performing Arts Center. The Performing Arts Center includes The Mead Theatre, The Mathile Theatre, and Kettering Wintergarden. Designed by Cesar Pelli, an internationally renowned architect, the Schuster Center has state-of-the-art acoustics for an exceptional theatre experience. The Kettering Wintergarden is home to your dream wedding. The six-story glass atrium is the perfect place for weddings, formal dinners, corporate functions, and just about any other special event you can think of.
1 W 2nd St, Dayton, OH 45402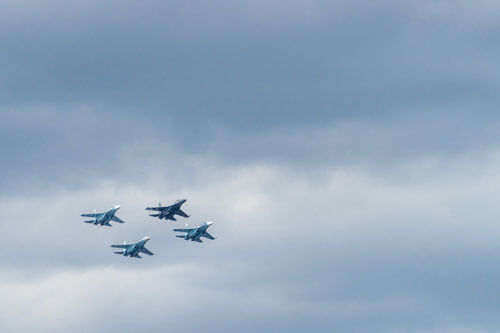 The National Museum of the United States Air Force is the world's largest military aviation museum. Learn about the early years of flight, World War II, the Korean War, and so much more! The countless museum exhibits will have you coming back as you can't explore everything with just one visit. With an abundance of flight simulators, you can experience simulated air combat or relive the "Golden Age of Air Racing". Visit the 5-star National Museum of the United States Air Force to see over 360 aircraft, missiles, presidential aircraft, and tons of historical artifacts.
1100 Spaatz St, Dayton, OH 45431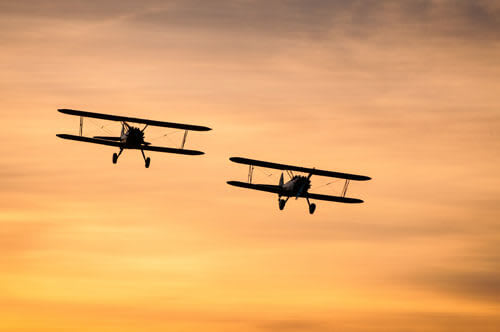 If you haven't been to the Wright-Dunbar Interpretive Center, schedule your visit now! Learn all about the history of the Wright Brothers who did more than just aviation! This National Historic Landmark is where the brothers first started their journey to the first airplane. Open seven days a week 9 AM – 5 PM, there is plenty of time to learn about the life of the Wright Brothers through videos and even interactive displays! See some of the original printing equipment owned and used by the Wright Brothers themselves.
1139 W Third St, Dayton, OH 45402


Choose your adventure at The Great Escape Game! There are many adventures and puzzles you can choose from. Find out if you have to skills to pull off a big score in the Bank Vault escapade. Can you escape the guards in the Prison Break adventure? Each experience is unique and will be a fun-filled event with your closest friends, coworkers, and family! At The Great Escape Game, you will test your skills and communication to solve puzzles, crack codes, and find a way out! Visit today and be ready to put your skills to the test.
2332 Grange Hall Rd, Beavercreek, OH 45431


TOP 5 AMAZING PLACES TO EAT IN FAIRBORN, OHIO
Fairborn, OH has an exciting, expanding food scene. Similar to its more famous cousin New Orleans, Fairborn Ohio cuisine has a mix of Cajun, Creole, French, and Southern influences. The seafood in the city is amazing, and the area is attracting new chefs and restaurants. Here are some of the best restaurants in Fairborn.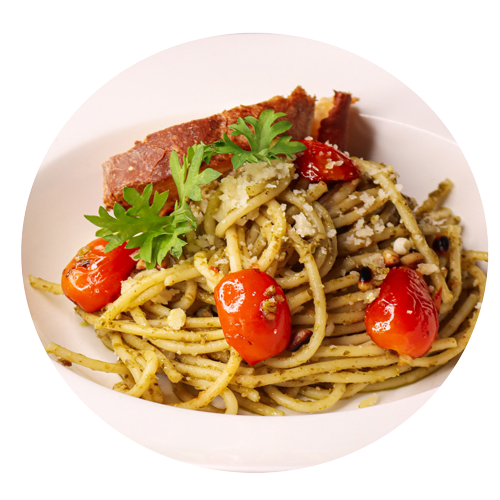 Restaurant, Southern, Brunch
Make sure you stop by Giovanni's for quality Italian food and pizzas. There is a reason they have been in business since 1953. Enjoy a corporate event, family reunion, or any event in the banquet room. Owner Tony Spaziani added several family specialties including garlic bread to complete the already amazing menu at Giovanni's. Make sure to find time to try this authentic cuisine, Giovanni's is closed on Mondays, open Tuesdays through Thursdays plus Sundays from 11 AM – 10 PM, open Friday and Saturdays from 11 AM – 11 PM.
215 W Main St, Fairborn, OH 45324


Restaurant, French
Made fresh to order, head over to La Colombia for authentic Colombian cuisine. With a menu for every diet, enjoy gluten-free, vegan friendly, and even meat lovers cooking. Open from 11 AM – 8:30 PM get your taste of Colombia at this hidden gem. Great service and superior food!
2495 Commons Blvd, Beavercreek, OH 45431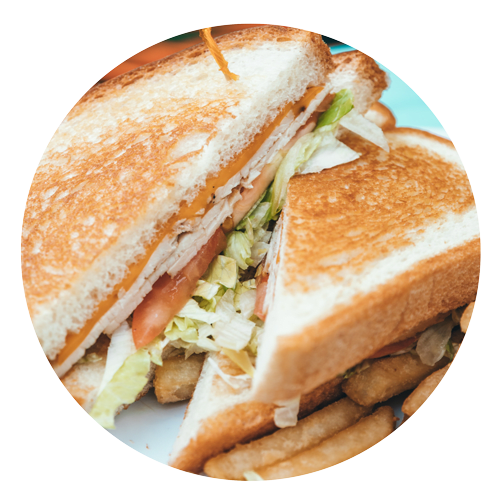 Restaurant, Seafood, American

Family-owned and operated for over 50 years; Mel-O-Dee's is a staple in the Fairborn area. Mel-O-Dee's has classic diner entrées from country fried steak to Broaster chops and cod. How hungry are you? Mel-O-Dee's has a 1000 piece bucket for your biggest get-togethers. If that's not enough, you can get the 5000 piece bucket! Mel-O-Dee's caters to and delivers for your convenience. Open 7 AM – 9 PM (10 PM on Fridays/Saturdays).


2350 S Dayton-Lakeview Rd, New Carlisle, OH 45344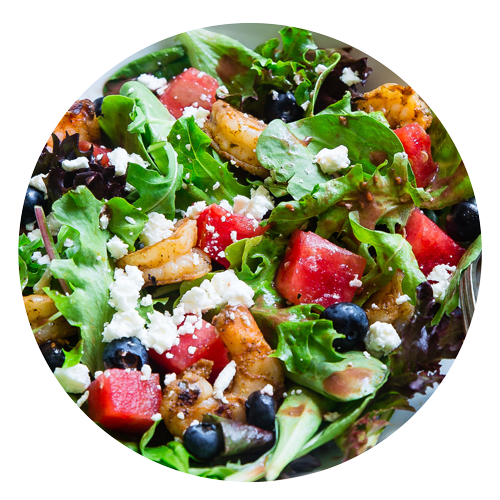 Located in Downtown Fairborn, Tickets Pub and Eatery is the place to go watch your favorite sports team on the big screen. Family-owned and operated, Tickets has numerous Greek specialties including gyros, Greek salad, souvlaki, and Greek hot plate. If you are in the mood for some bar classics, Tickets also has you covered. Burgers, fries, sandwiches, potato skins, you name it, they have it! Can't make it in? Tickets also have carryout options whether it is for a party, pot luck, or a family get-together. Bring some Ticket's chicken wings and it'll be the talk of the party.
7 W Main St, Fairborn, OH 45324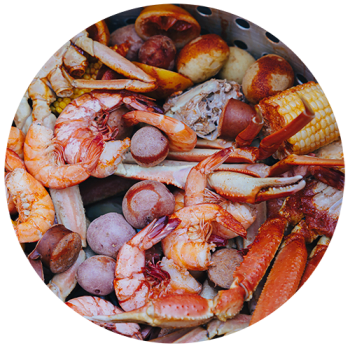 Best Cajun Cuisine
Located in Downtown Fairborn, Tickets Pub and Eatery is the place to go watch your favorite sports team on the big screen. Family-owned and operated, Tickets has numerous Greek specialties including gyros, Greek salad, souvlaki, and Greek hot plate. If you are in the mood for some bar classics, Tickets also has you covered. Burgers, fries, sandwiches, potato skins, you name it, they have it! Can't make it in? Tickets also have carryout options whether it is for a party, pot luck, or a family get-together. Bring some Ticket's chicken wings and it'll be the talk of the party.


7 W Main St, Fairborn, OH 45324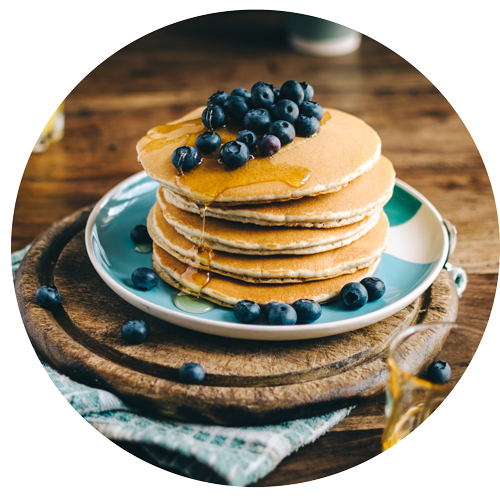 American, Breakfast, Brunch
A top breakfast place in Ohio, First Watch in Fairborn, OH is the home of the classic Tri-Fecta. One of their giant pancakes will be more than enough, but don't stop there as First Watch has a variety of breakfast choices for all. With healthier options, you can enjoy a delicious meal without losing the taste. First Watch has unlimited choices and combinations of food including omelets, power bowls, and even a juice bar! Come in and give them a try!


2614-A Colonel Glenn Hwy, Fairborn, OH 45324